Upgrading the attack, Nam Dinh Xanh Steel brought in the former U23 Vietnam striker
–
Nam Dinh Green Steel Club has started its transfer campaign, when most recently they reached an agreement to recruit former U23 Vietnam striker – Tran Van Dat.
Who is Nam Dinh Green Steel's rookie Tran Van Dat?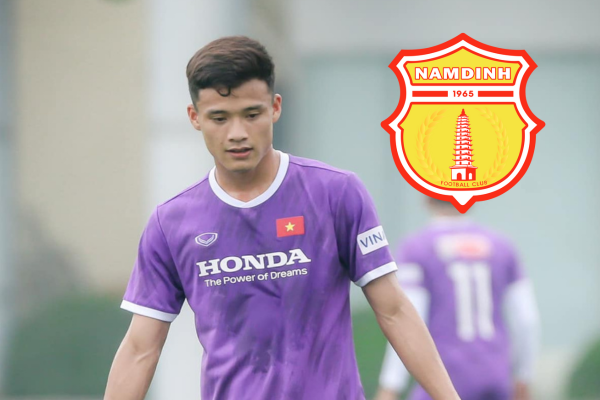 For Vietnamese football fans, Tran Van Dat is not a strange name. This striker is one of the promising faces in the 2000-2001 generation of the Hanoi training academy and played very well in the youth teams.
The highlight of Tran Van Dat's career is probably the time he caught the eye of Coach Park Hang-seo. In the match between U23 Vietnam and U23 Kyrgyzstan before the 2022 Asian U23 qualifiers, Van Dat made the audience mention him when he shined with a double goal.
At the 2022 Asian U23 qualifiers, Tran Van Dat was also a key factor who performed impressively, contributing to helping U23 Vietnam win tickets to attend the 2022 U23 Asian Finals.
Success in the first steps seems to be a good sign to help the striker born in 2000 open up many opportunities for the team. However, an inexplicable decline in performance caused Van Dat to no longer be himself and disappeared for a long time during his training sessions with U23 Vietnam.
Not only could he not find an opportunity in the team shirt, Tran Van Dat was also stuck when he returned to Hanoi FC. He cannot compete for positions with seniors like Van Quyet, Tuan Hai or teammates Le Xuan Tu, Nguyen Van Tung… Therefore, leaving to find a new destination is reasonable for the striker. was born 2000.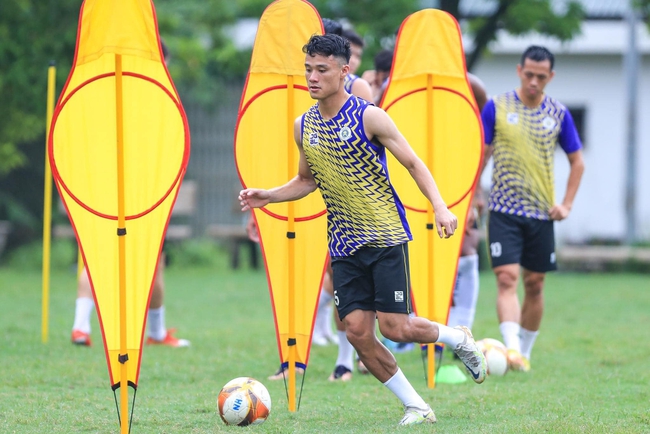 According to information from Dan Viet, Nam Dinh Green Steel Club will be the place for Tran Van Dat to save his career. At the age of 23, everything is still ahead for a potential striker like Van Dat.
Not to mention, working with his former teacher, Coach Vu Hong Viet, will help Van Dat develop all of his inherent professional skills. Experts are highly appreciating the fact that coach Vu Hong Viet can awaken the talent of a former prodigy that has long been forgotten.
Hopefully in a new environment, Tran Van Dat will be able to find the confidence to return to the same form as when he first debuted in the U23 Vietnam shirt.


thanks for reading our article about Upgrading the attack, Nam Dinh Xanh Steel brought in the former U23 Vietnam striker