Neymar assisted the goal in the 90th minute
–
The match ended, Brazil won 1-0 against Peru with Marquinhos' only goal in the 90th minute.
Minute 90+2: Neymar left the field to make way for Raphael Veiga.
Minute 90: Brazil opened the score 1-0. Neymar took a corner kick and Marquinhos headed the ball into the far corner of the goal. This is the defender's 7th goal in 80 matches for Brazil, the 5th goal with a header.
Video of Marquinhos's goal
Minute 84: Brazil changed 3 players at the same time when Joelinton, Gabriel Martinelli and Vanderson entered the field.
Minute 72: Raphinha took a shot from outside the penalty area but was blocked by goalkeeper Gallese.
Minute 64: Brazil strengthened their attack by bringing in Gabriel Jesus to replace Richarlison.
Minute 55: After 10 minutes of the second half, Brazil was having difficulty reaching Peru's goal due to fierce competition between Peruvian players in the middle of the field.
The first half ended with a score of 0-0 after Brazil was denied 2 goals.
Minute 45+2: VAR took 6 minutes and 42 seconds to analyze Richarlison's offside error and the first half was added to 7 minutes of overtime.
Minute 45: Neymar escaped and took a shot in the penalty area, but it was blocked by goalkeeper Gallese.
Minute 30: Referee checks VAR. The VAR room referees had to spend a lot of time determining whether Richarlison was above or below the opponent's defender. In the end, the referee decided the goal was offside. The score is still 0-0.
Video of Richarlison's rejected goal
Minute 28: Brazil opened the score 1-0. Richarlison headed the ball home to score the first goal from Bruno Guimaraes' cross.
Minute 25: Brazil counterattacked, but Neymar's final pass was inaccurate.
Minute 23: After a series of coordinated attacks, Richarlison headed wide of the post.
Minute 16: Brazil's goal was not recognized. Before Raphinha put the ball into Peru's net, Neymar fell into an offside position from Casemiro's pass.
The match between Peru and Brazil begins!
****
Image of Brazil's dressing room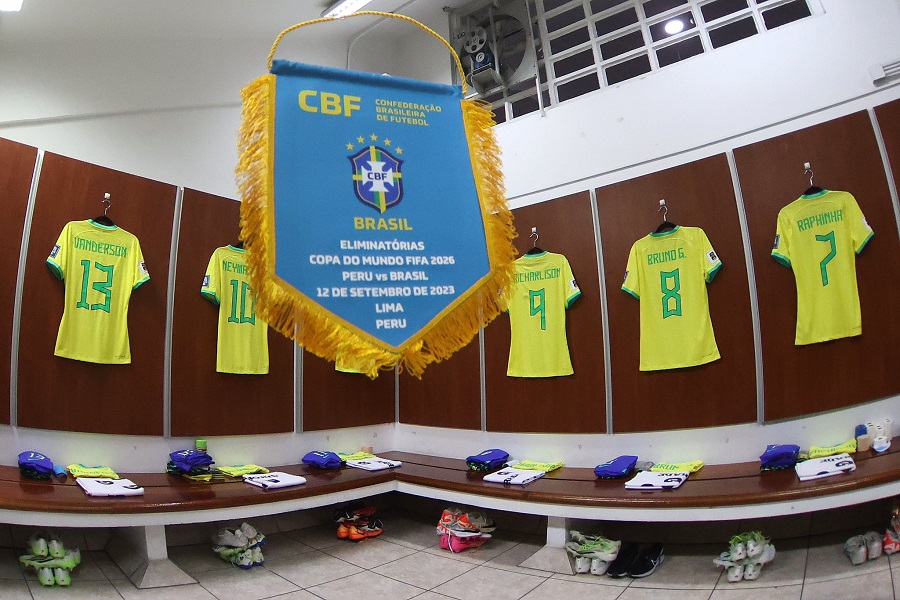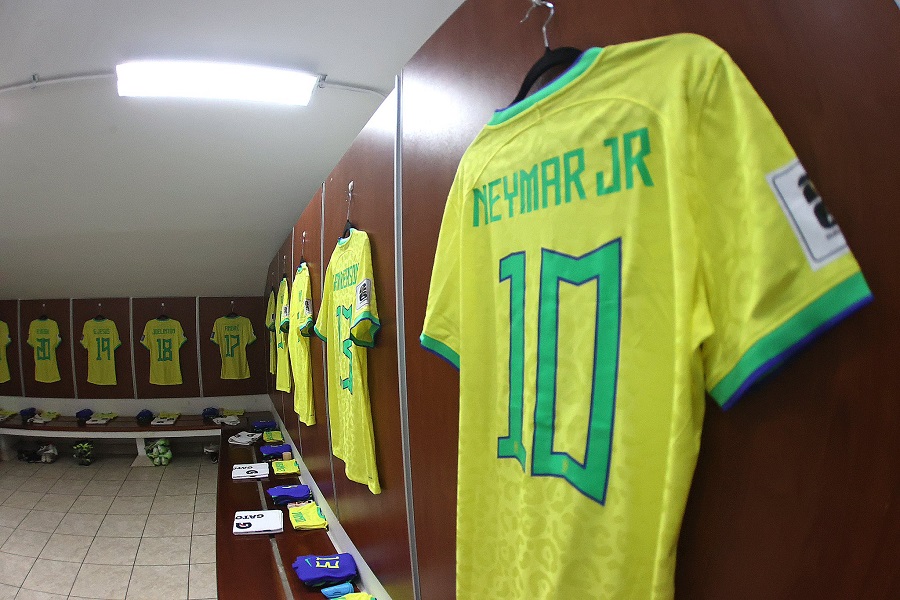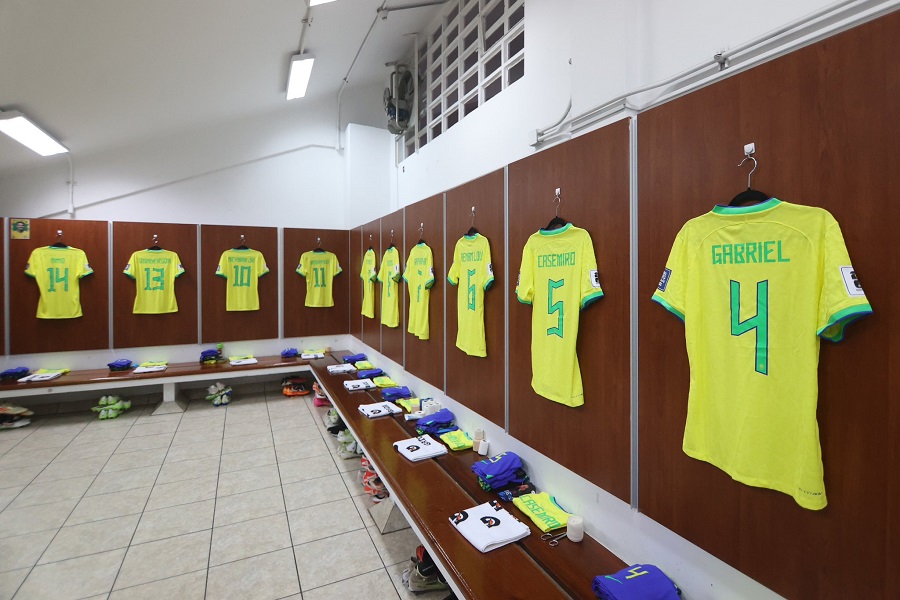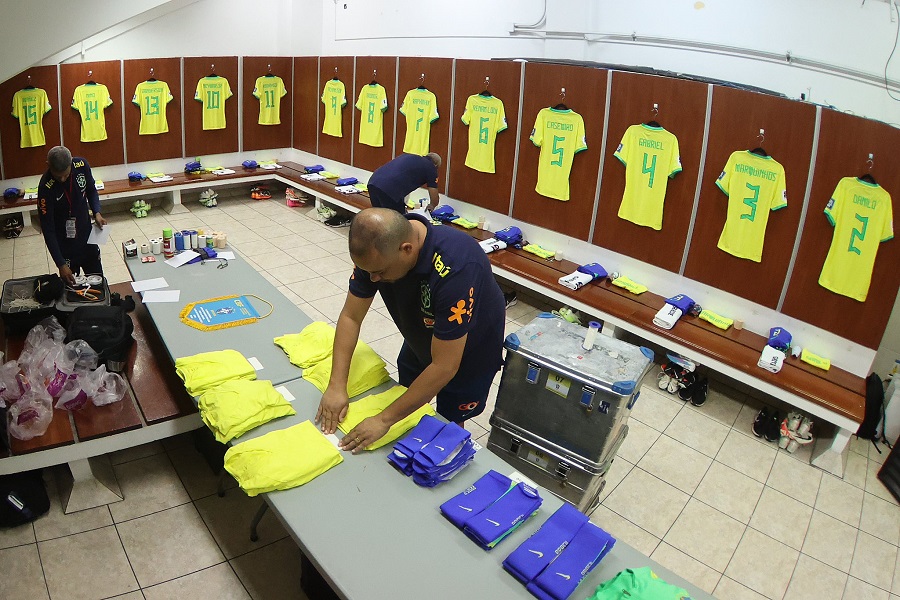 With a capacity of more than 43,000 people, the National Stadium is not full tonight because Peru is still suffering punishment due to homophobic words from fans in the last qualifying round and is only allowed to occupy 75% of the stands. All ticket sales were sold out in about 3 hours. About 30 thousand fans are expected.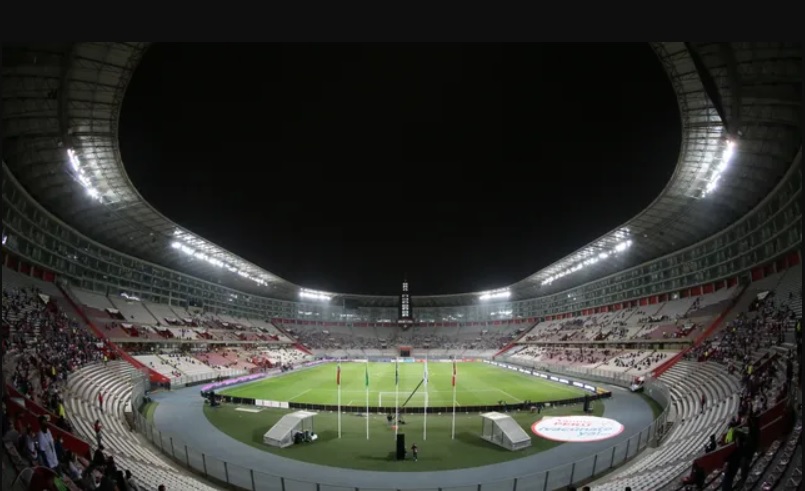 Starting lineup
Peru: Gallese, Corzo, Abram, Tapia, Trauco; Yotun, Wilder Cartagena, Marcos Lopez; Andy Polo, Carrillo, Guerrero.
Brazil: Ederson, Danilo, Marquinhos, Gabriel Magalhaes, Renan Lodi; Casemiro, Bruno Guimaraes; Leaves, Neymar, Rodrigo; Richardson.
***
Encouraged by the opening match of the 2026 World Cup qualifier for the South American region, winning 5-1 against Bolivia, the Brazilian team will have a match that is expected to be more difficult. At 9:00 a.m. on September 13 (Vietnam time), Fernando Diniz and his team met Peru at the National Stadium in Lima.
With a big win last Saturday, Brazil is at the top of the group. Meanwhile, Peru drew at Paraguay without a goal.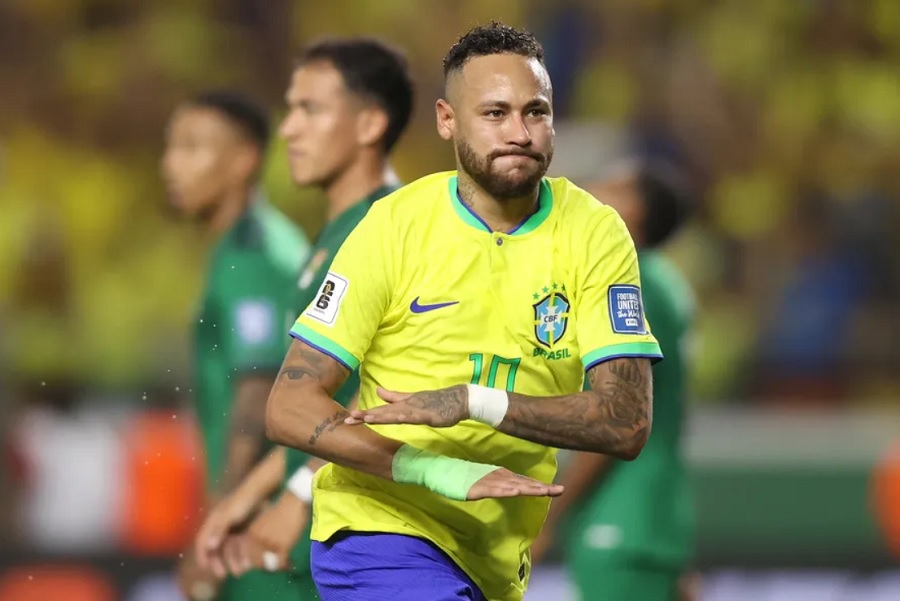 It is worth remembering that South America has 6 spots to participate in the 2026 World Cup, while the team ranked 7th in the qualifying round will compete for tickets through the play-off round.
The two teams have faced each other 50 times throughout history, in which Brazil has a clear advantage: 36 wins, 9 draws and only 5 losses. In World Cup qualifying, Peru has never beaten the Selecao.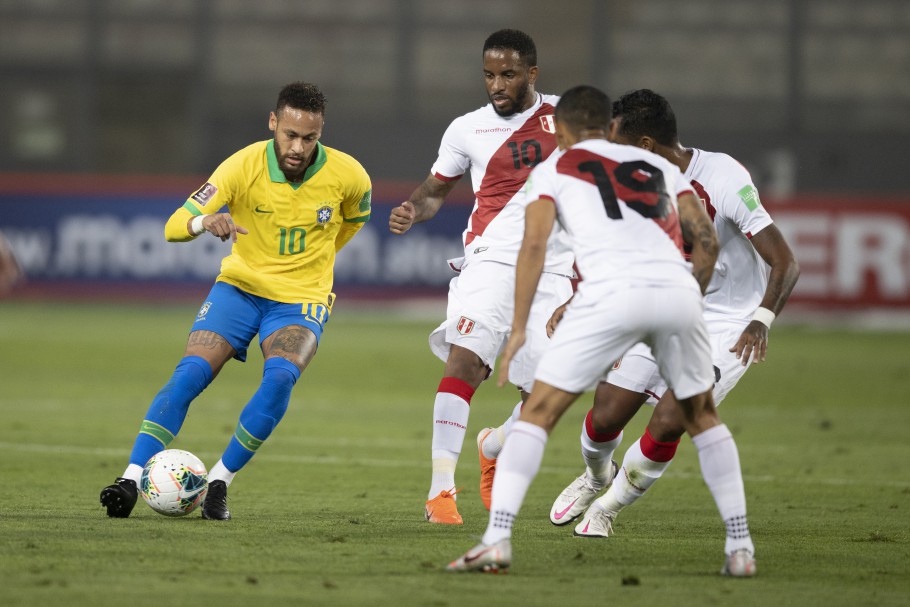 The last time Brazil played in Lima, Neymar scored a hat-trick in a 4-2 victory in 2020 in a World Cup qualifier. 5 of his 6 goals against Peru were made in the last 4 matches.
Probable teams
Brazil will repeat the formation used in the opening match. Defender Gabriel Magalhaes, who was substituted late in the match against Bolivia, has undergone tests which have revealed no injuries and will therefore continue to play from the start.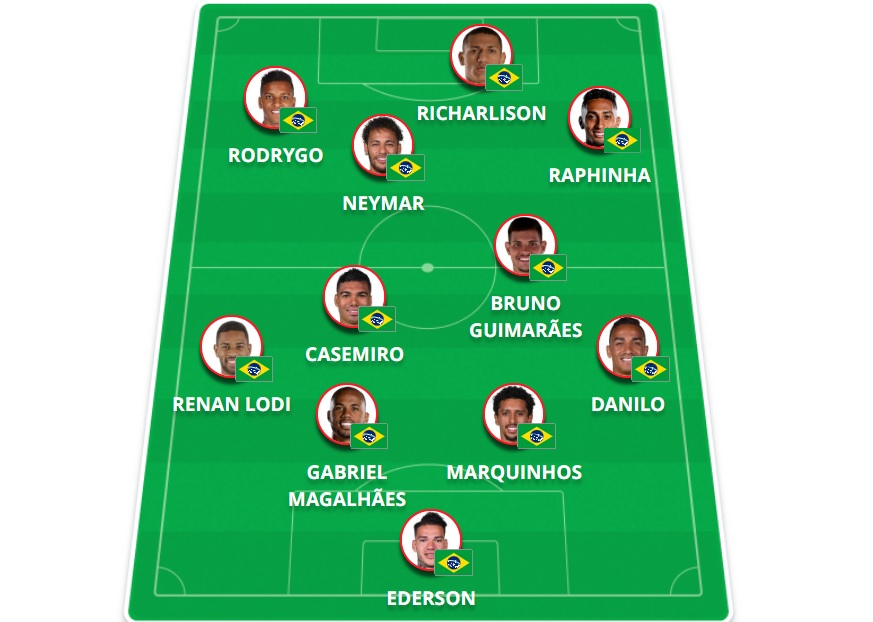 Despite going through bad times, striker Richarlison was supported by Fernando Diniz and the Brazilian players and still took the starting role.
Here's what: Ederson, Danilo, Marquinhos, Gabriel Magalhaes, Renan Lodi; Casemiro, Bruno Guimaraes; Raphinha, Neymar, Rodrygo; Richarlison.
Absent: Bento and Vini Jr (injured) and Antony (disqualified for assaulting his girlfriend).
Like Fernando Diniz, Juan Reynoso started his coaching career with the Peru team. He encountered many problems during his first call-up when he could not call up 9 players who were often called up, such as defender Carlos Zambrano, midfielder Cueva and striker Gianluca Lapadula.
Peru also had three more players sidelined after their opening qualifying match, a goalless draw with Paraguay: fullback Advincula, who was suspended, along with injured fullback Trauco and midfielder Christofer Gonzales.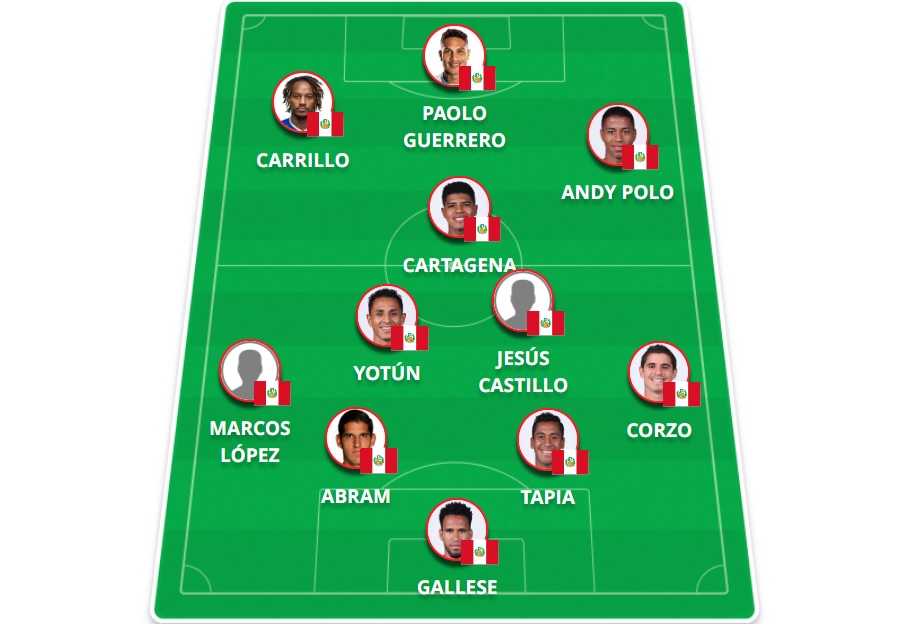 In the most recent match, Peru hit the goal 5 times, played the entire second half with one less person but still won a point. Now, with the support of fans, the team is aiming for the feat of defeating Brazil.
Đội hình dự kiến: Pedro Gallese; Aldo Corzo, Renato Tapia, Luis Abram và Marcos Lopez; Yotun, Jesus Castillo (Miguel Araujo), Cartagena (Sergio Pena), Andy Polo; Andre Carrillo, Paolo Guerrero
Absent: Advincula (suspended), Miguel Trauco and Christofer Gonzales (injured)
Referee: Fernando Rapallini (Argentina)
Assistants: Diego Bonfa and Facundo Rodriguez (both Argentina)
Fourth referee: Pablo Echavarria (Argentina)
WHERE: German Delfino (Argentina)


thanks for reading our article about Neymar assisted the goal in the 90th minute